Submitted by

tdodson

on January 14, 2012 - 1:55pm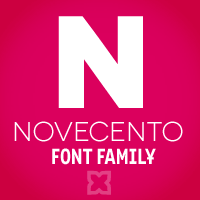 Free fonts are often free for a reason. Frequently they're missing essential elements like true italics, small caps, old-style numbers, and the like. Sometimes they're just poorly executed knock-offs of some other foundry's typeface.
But not all free fonts are bottom of the barrell. Periodically, the editors at Smashing Magazine recommend some fresh, free fonts for download. Check out the latest batch along with a brief description and suggestions for use. I use a version of the featured Novecento font family in the logo for this site.
Pages