Submitted by

tdodson

on January 15, 2012 - 5:02pm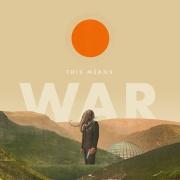 Graphic designer Bobby Solomon curates an amazing collection of desktop backgrounds on his site thefoxisblack.com (formerly Kitsune Noire). Solomon goes out looking for artists---illustrators, painters, photographers, album cover auteurs---and asks them to contribute wallpaper images for desktops and mobile devices.
He posts these in a variety of sizes for free download as The Desktop Wallpaper Project. I especially like this heat-packing mastodon man by Mark Weaver.